It was in mid August 2004, and a rainy evening; a just born baby girl was found abandoned in front of Calvary Chapel Church. Even the umbilical cord was not properly removed. The child was immediately brought to the notice of the police authorities, Child Welfare Committtee (CWC) and even the print media carried a news clipping on the abandoned child.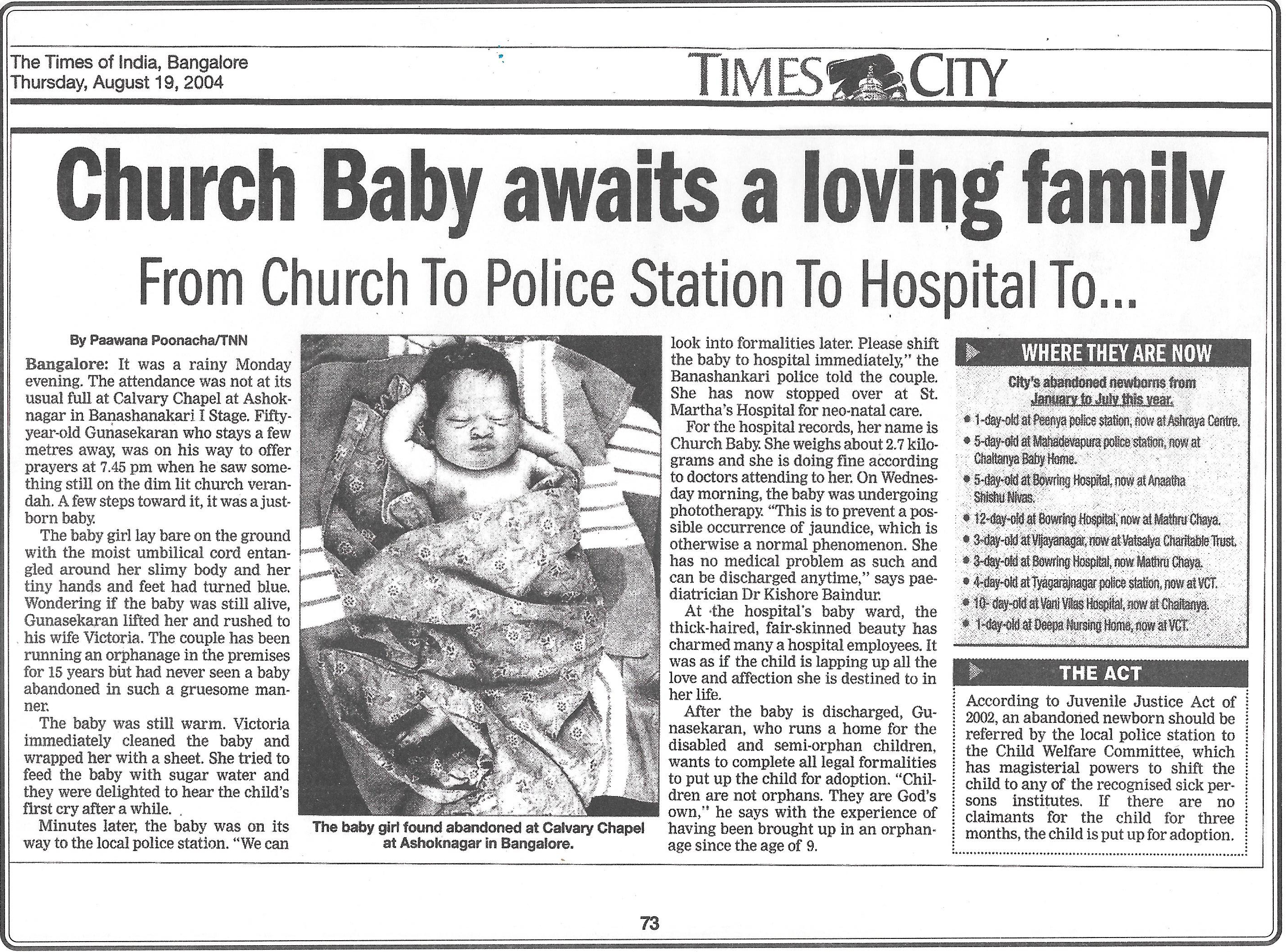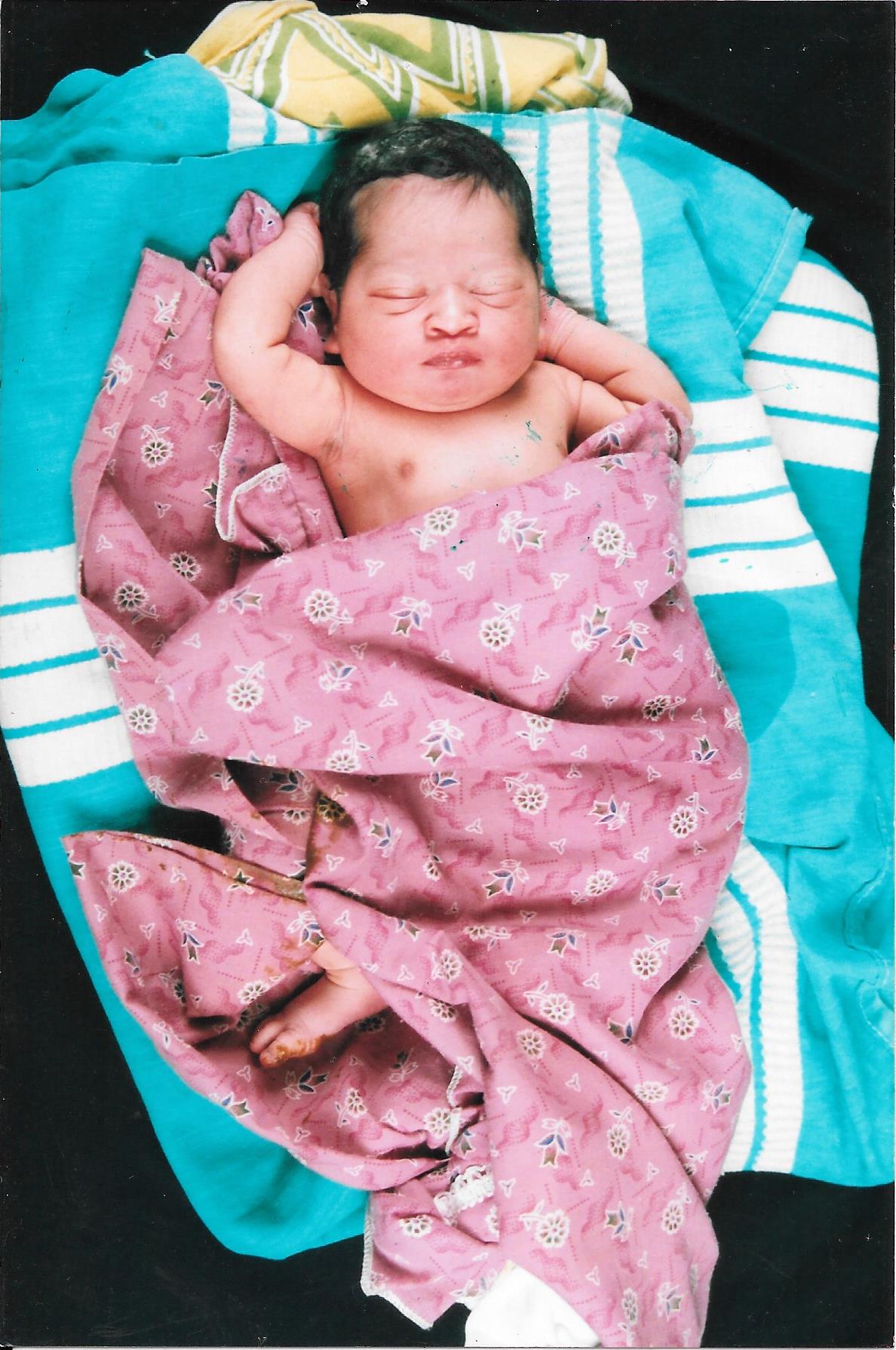 If this child was left unnoticed for a while, may be the street dogs may have attacked the child. What may be the background of the mother to have hardened her heart and abandoned her child? Or Was the mother clear in her mind that there be may a hope with the church for the child?
After completing all legal formalities, the child came into Calvary Chapel Trust.
Nothing was known of the child. All these began 15 years back. In between she was transferred to our Home in Nachikuppam, Krishnagiri District and then returned back to Bangalore.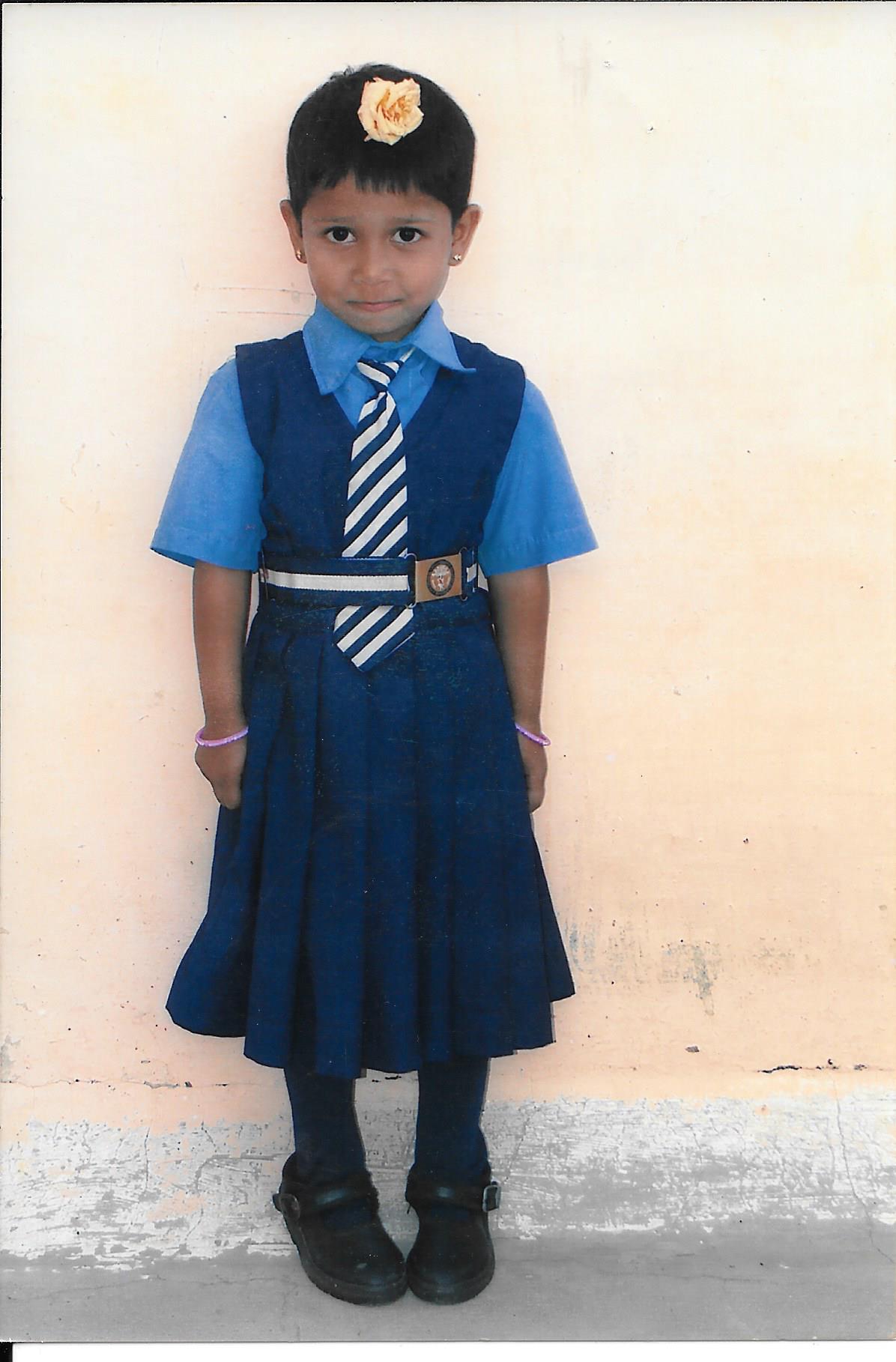 In 20019, she has successful passed her 9th standard and entering into 10th standard.
This church baby has journeyed life with Calvary Chapel Trust for the past 15 years. She may not have experienced parental care and love; but she is enjoying all the bliss and happiness of a child of her age.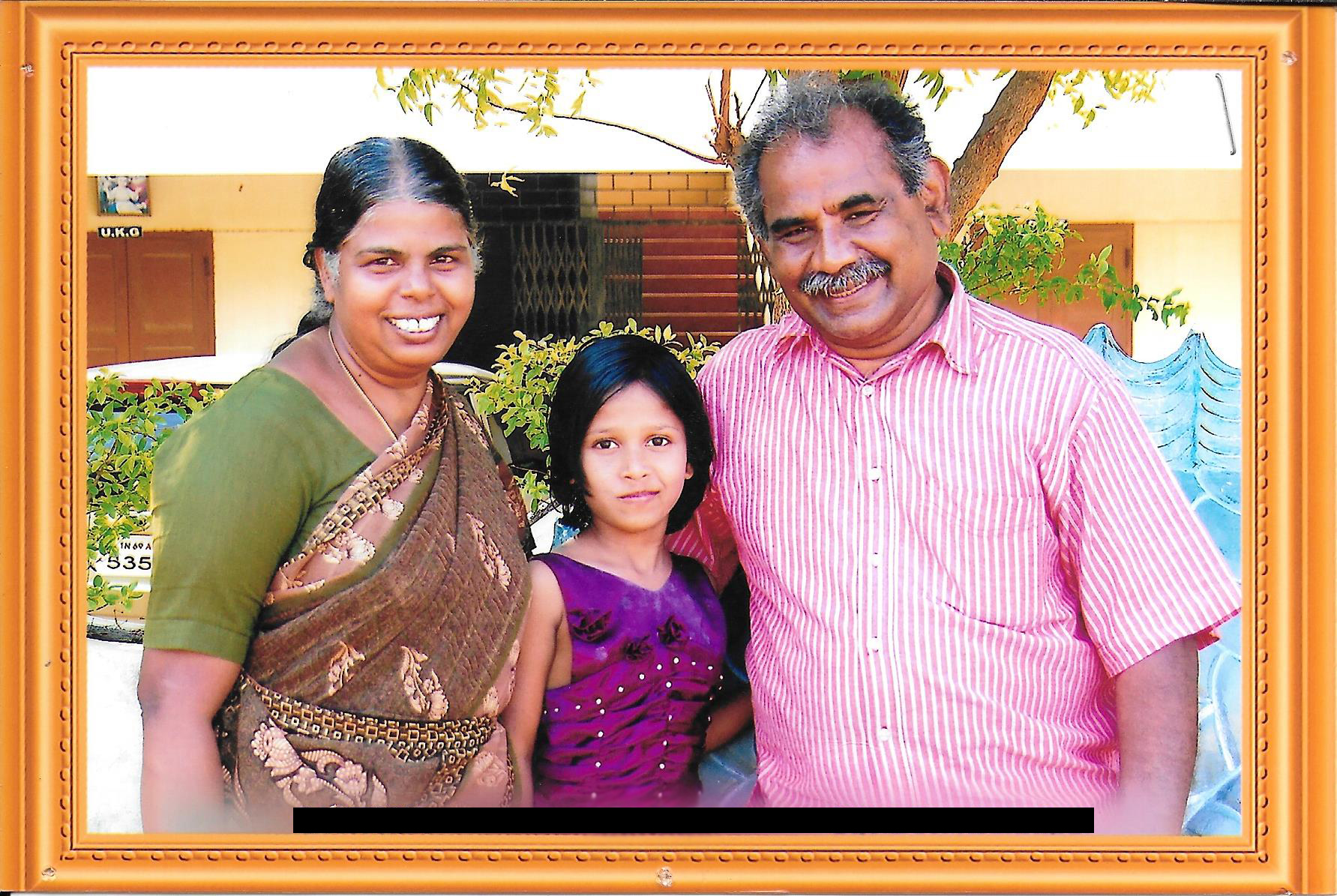 In school, she is above average student and likes Science subjects. She is particularly interested in Environmental Science - its impact on human life.
She is good at sports and participates well in Kho-kho, kabaddi and throw ball. Carrom is her favourite in-door game. She has a collection 15 medals for all her achievements in the past 15 years in the Home.
She spends time with pet animals and parrots.
Above all she loves small children and volunteers to take care of them. Her spiritual life is steadfast, and service minded.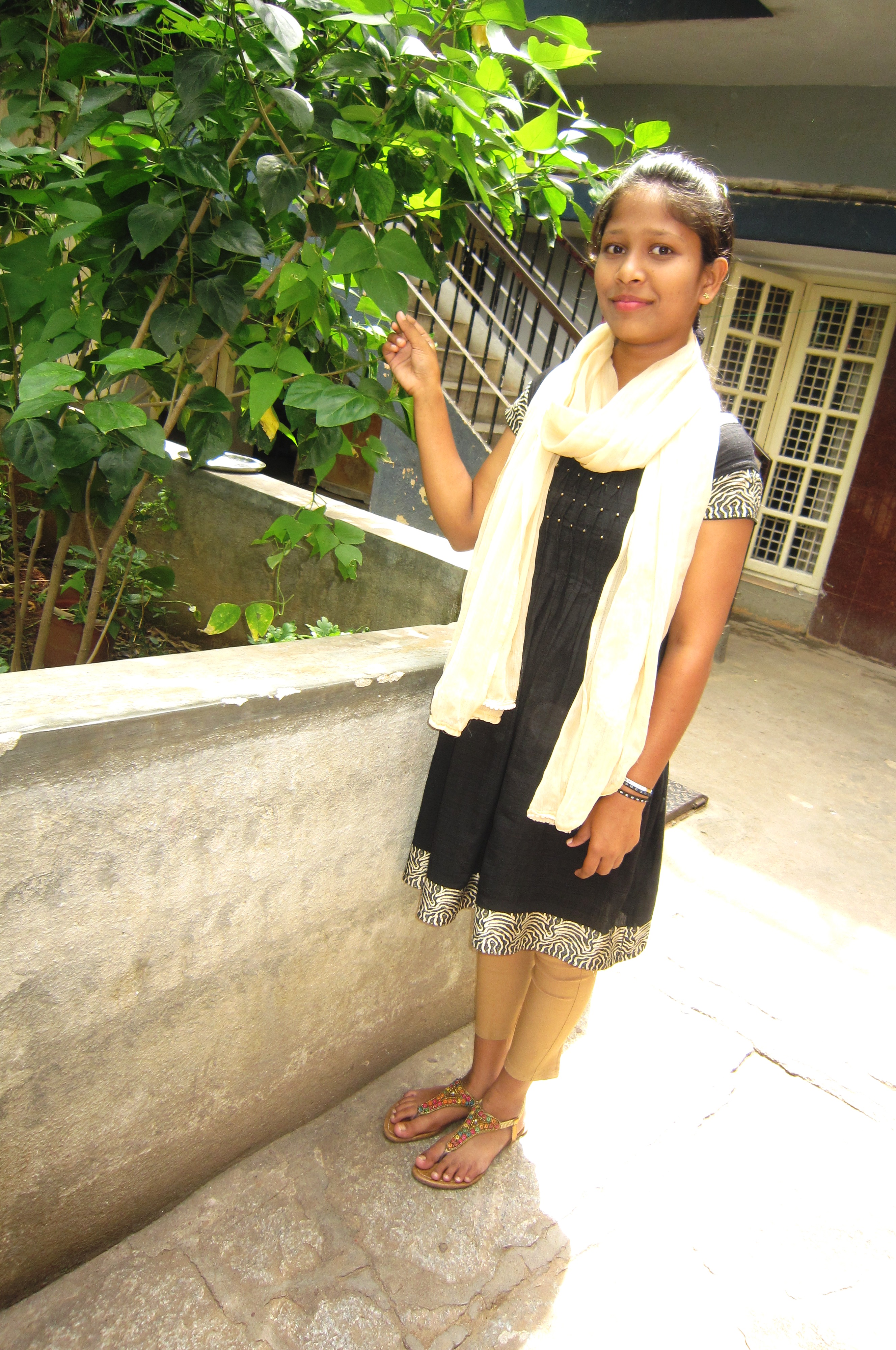 We believe and pray that the future is bright for her.